Chris Patrick
CEO
"I think I'd like to try it this way instead!" – Chris Patrick in 4th grade to his 7th degree black belt Karate instructor. Chris's work focuses primarily on helping client organizations effectively leverage technology in order to succeed—as businesses, as employers and as meaningful contributors to their local communities. As a Nuvodia leader, Chris helps to ensure our company, through the work of our employees, will thrive now and well into the future. In his 20 years of diverse professional experience, he has owned and successfully sold a small business, served as director of sales at AT&T (No. 11 on the Fortune 50 list), and held several top posts in the information technology sector. Chris works across multiple industries, including healthcare, professional services and energy. His Spokane-area clients include Community Health Association of Spokane (CHAS), Avista Corp., Greater Spokane Incorporated (GSI), Cancer Care Northwest, and Kootenai Medical Center. On a national level, he has worked with Providence Health & Services, Lennar Homes, Petco, LPL Financial, and National University. Chris's competitive spirit is borne from a lifelong passion for the martial arts. He also enjoys basketball, water sports, and serving on the board of directors for Invisible Wounds of War, a nonprofit that raises money for counseling for our returning veterans.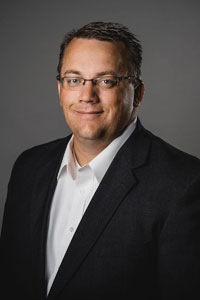 Jeff Kelly
Chief Information Officer
Jeff began his career at Inland Imaging in 1999. He has more than 15 years of experience in healthcare IT and workflow management, with specific expertise in radiology IT. In his current role, Jeff is responsible for the healthcare systems utilized by physicians, hospitals and clinics throughout the region.

Jeff holds a B.S. in Management Information Systems from Eastern Washington University. He serves as vice president of Spokane South Little League.
Jason Cardon
Chief Technology Officer
Jason has more than 15 years of experience in IT administration. He joined Inland Imaging in 2006 as systems administration manager and advanced to director of IT operations in 2008. In his current role, Jason oversees IT operations, including a 24 x 7 help desk, systems and network engineering.

Jason holds a bachelor's in Management Information Systems from Eastern Washington University and a B.S. in Business Administration from California State University.
April McKenna
Director of Clinical Applications
April first joined Inland Imaging's family of companies in 2000. In her current role as Nuvodia's director of clinical applications, she leads, directs and coordinates the development and implementation of IT and imaging center projects.

April brings more than 15 years of experience in different facets of radiology. During her career with the organization, she has held a number of positions in IT operations and management, including IT manager of radiology solutions and IT manager of clinical operations. She holds a bachelor's degree in business administration from Eastern Washington University.
Bryan De Donato
Director, IT Delivery
Bryan joined Nuvodia in 2013 after relocating from Seattle.  He has more than 15 years' experience delivering enterprise class solutions in large-scale IT organizations at Avista (AVA), Starbucks (SBUX), Deloitte Consulting, and Weyerhaeuser (WY). Bryan leads our Project Management, Help Desk and Field Support teams.  His responsibilities include project lifecycle governance, process development and improvement, and coaching.


He also provides consulting to clients in the areas of project management, business analysis, software assessments and implementations.
Bryan holds a B.A. in Management Information Systems from Washington State University, and several certifications including Project Management Professional (PMP), Professional Scrum Master (PSM), and ITIL.